Participation in non-formal education and community education - implications for civic and political capital (4-2019)
2019-01-23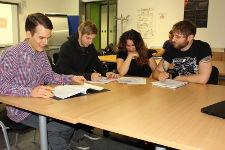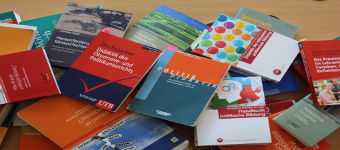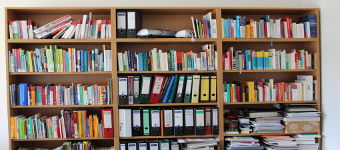 During the last decades, there has been an intense discussion in social sciences about the quality of democratic life and whether (and how) citizens are involved in it (Barrett & Zani, 2015; Berger, 2009; Putnam, 2001). Complains about the decline of civic engagement and political participation come together with celebrations of the diversity of new ways and topics that generate citizens' commitment in contemporary societies (Ekman & Amnå, 2012; Norris, 2002). However, both educational policy and research seem to privilege formal education, even if experiences in unions and political parties, religious organizations or community groups are less studied but probably more central in citizens' development and actual engagement in the democratic life of their communities (Kerrissey & Schofer, 2013; Malafaia, Menezes & Neves, 2018). Moreover, Europe's lifelong learning agenda, as articulated in influential communique The Memorandum on Lifelong Learning (EC, 2000) has favoured an employability agenda where the principal function of education is its capacity to service the labour market.  Whilst policy-makers still talk about active citizenship, this is increasingly couched within the confines of a person's capacity to participate in the workforce.  The educational model preferred is thus a measurable, outcomes-based approach and not the needs-based approach from which much community education and non-formal education emerged (Caramelo & Santos, 2013; Fitzsimons, 2017). As policy-makers increasingly marginalise the personal and political benefits of education, state funded providers can struggle to maintain their social justice orientated, participatory vision. 
This special issue welcomes papers that address how non-formal and community education experiences might contribute to the civic and political identities and experiences of children, youth, adults and seniors. This also includes papers that address theoretical questions, including, for example, discussions on how citizenship conceptions underpin the design of non-formal ad community education, the contributes of socio-constructivist perspectives for civic and political learning, or how classical authors such as Antonio Gramsci or Paulo Freire can offer insights into current trends in the field.
How are existing providers experiencing and navigating the current policy landscape?
How does engagement with political organisations translate in terms of participants' civic and political identities and behaviours?
What is the impact of unions and civil society organisations in the civic and political development of its members? Is this mediated by educational status and social class?
In what ways does involvement in religious or charity associations incorporate civic and political dimensions?
Is volunteering really playing a significant role in the civic and political engagement of youth, adult and senior citizens?
What are the effects of community education initiatives in civic and political literacy, identity, activism and experiences?
What is the role of non-formal education in the social and political inclusion of discriminated or excluded groups such as migrants and refugees?
The issue will contain:
An editorial in which key themes are highlighted and articles are briefly summarised;
4-6 articles of between 6-9000 words;
2-4 book reviews (each approximately 4-800 words long).
The following schedule will be used:
First submission by authors: 31 March 2019
Review and response to authors: 15 June 2019
Final submission from authors: 5 September 2019
Final reviewing and papers ready for layout: 5 November 2019
Publication: 15 December 2019
References
Barrett, M. & B. Zani (Eds.) (2015). Political and Civic Engagement: Multidisciplinary Perspectives. London: Routledge.
Berger, B. (2009). Political Theory, Political Science, and the end of civic engagement. Perspectives on Politics, 7 (2): 335–350.
Caramelo, J. & Santos, M. (2013). Vers une reconnaissance des acquis de l'expérience au Portugal. Formation Emploi: Revue Française de Sciences Sociales, 122, 115-137.
Ekman, J. & Amnå, E. (2012). Political participation and civic engagement: Towards a new typology. Human Affairs, 22 (3): 283-300.
Fitzsimons, C. (2017) Community Education and Neoliberalism, Philosophies, Practices and Policies in Ireland: Palgrave-MacMillan
Kerrissey, J. & Schofer, E. (2013). Union membership and political participation in the United States. Social Forces, 91, 3 (1): 895–928. https://doi.org/10.1093/sf/sos187
Malafaia, C., Menezes, I., & Neves, T. (2018). Living, doing, and learning from politics in a youth wing of a political party. The Qualitative Report, 23(1), 49-79.
Norris, P. (2002). Democratic Phoenix: Reinventing political activism. Cambridge: Cambridge University Press.
Putnam, R. D. (2001). Bowling alone: The collapse and revival of American community. New York: Touchstone Books.
Guidance about the presentation of articles is available on the JSSE site at www.jsse.org/index.php/jsse/about/submissions#authorGuidelines
Please use the online submission system to submit a paper.
The JSSE adopts the COPE Guidelines on publication ethics.