(3-2019) European Citizenship Education: Business as Usual or Time for Change?
2018-11-19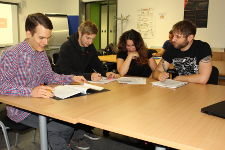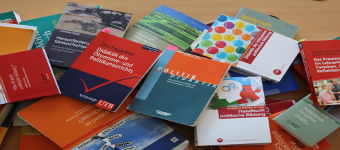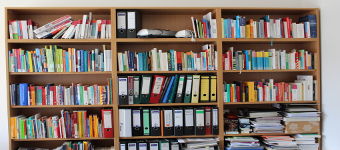 The Journal of Social Science Education will publish issue in September 2019 on the theme of "European citizenship education: Business as usual or time for change?"
This issue will be edited by Olga Bombardelli, University of Trento, Italy, and Reinhold Hedtke, Bielefeld University, Germany.
European citizenship education is officially recognised, politically acknowledged in a number of European countries and desired by a majority of the youth of Europe.
Policies and educational practices build on a longstanding tradition and are rather well institutionalised in most EU countries. New educational policy initiatives, new projects, curriculum reform, models of teaching and learning as well as research activities tend to stay on the path, they improve a bit here and there, implement some new elements but they don't change the general thrust. The basic question of "What is European citizenship education for?" seems to be abandoned in favour of the pragmatic question "How can we make European citizenship education working more effectively?".
Nevertheless, the key question of "What for?" persists as a contested issue because it is a political issue (see JSSE 4-2012, 3-2015 and 2-2017). What should European citizenship education be for, education for the European citizen, education for the European Union or education for Europe? What are its legitimate educational ideas and goals, concepts and contents? Which problems should be in the centre of European citizenship education and its approaches, research and practices: key problems of the citizens or main problems of the European Union, or are they mostly matching?
European Union citizens' themselves show ambiguous attitudes and expectation towards the EU. They are split over the image of the European Union. 40 % have a positive, 37 % a neutral and 21 % a negative image, half of them totally disagree that their own voice counts in the EU compared to 44 % who totally agree, whereas trust in the European continues to be higher than trust in national governments (41 % to 36 %; all data from Standard Eurobarometer 88, 2017). In ten countries, the majority has a neutral image of the EU.
What about the European youth? Two thirds of those aged 15-24 see the EU as a project which offers a future perspective for the youth. A majority expects education on European issues to promote critical thinking, to better inform about European matters, rights and responsibility of EU-citizens (Special Eurobarometer 451, 2016; Flash Eurobarometer 455, 2018).
Against this background, research on European citizenship education could be tempted to focus on teaching and learning approaches and methods, efficiency and evaluation studies, piecemeal engineering, practical improvement and dissemination of good practices. This can be perceived, of course, as a never ending endeavour.
On the other hand European citizenship education – no matter whether formal or non-formal – is expected to support students in their way to discover the world they are living in, to enlarge their view from a local and national geographic political level to the European one and to consider the wider global context. Active competent citizenship can be developed by strengthening knowledge and responsibility, especially the awareness of the importance of decisions on the future of European policies and institutions, the relationship of the European and the national citizenry, or even, more generally, for or against a common European project at the present time.
This call for papers understands the notion of European project as by no means limited to the Europe of the European Union, because Europe is not restricted to the EU.
We are reluctant to impose a rigid framework but we would be especially interested in knowing how authors to tackle one or more of the following aspects from the perspective of European citizenship education of the youth:
–        State of the art of European citizenship education for young people
–        Political participation of the youth in Europe
–        Diversity of Europe and European societies and values
–        Societal and political pluralism and controversial issues in Europe
–        Migration and inclusion in Europe
–        Teacher training focused on European issues
The issue will contain:
An editorial in which key themes are highlighted and articles are briefly summarised;
4-6 articles of between 6-9000 words;
2-4 book reviews (each approximately 4-800 words long) on current issues of European citizenship education.
Please do not hesitate to get in contact with us, any ideas (and questions) can be discussed with the editors beforehand. We also would like to encourage authors who do research on every-day processes of teaching and learning or on schools committed to education for European citizenship. We would be happy to receive papers which include varied visual aids, longer significant passages from interviews or other types of material making practices visible and comprehensible.
Email is: reinhold.hedtke@uni-bielefeld.de
The following schedule will be used:
First submission by authors to editors:20 December 2018
Response to authors by editors:15 February 2019
Final submission from authors: 15 April 2019
Final reviewing and papers ready for layout:15 July 2019
Publication: 15 September 2019
Guidance about the presentation of articles is available on the JSSE site at www.jsse.org/index.php/jsse/about/submissions#authorGuidelines
Please use the online submission system to submit a paper.
The JSSE adopts the COPE Guidelines on publication ethics.