Political Youth Education in Germany. Presenting a Qualitative Study on its Biographically Long-Term Effects
Abstract
Purpose: There is an impact analysis presented, which explores the long-term effect of extra-curricular political youth education from the perspective of participants.
Methods: The former participants retell their own education and life stories about five years later. Life stories were then interpreted in the course of research workshops and reconstructed as individual studies.
Findings: The impact analysis generated a typology of biographical sustainability and shows the effects of political youth education by means of single case analysis and case comprehensive topics.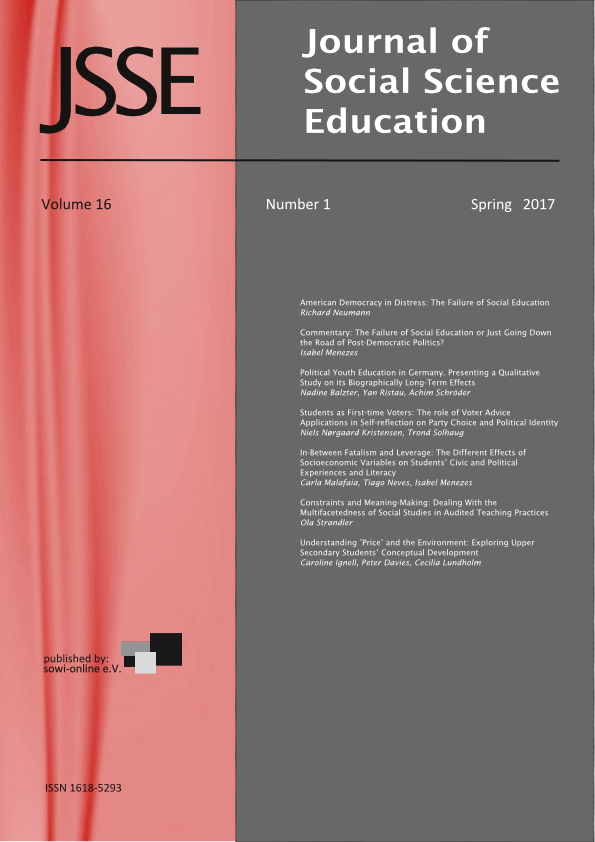 Downloads