The Beutelsbach Consensus
Abstract
In 2016 there is an important anniversary coming up: The Beutelsbach consensus will have its 40th birthday. This consensus is of vital significance for the German dispute and discussion on teaching civics. Therefore we want to comment on how it was generated and how big its importance still is.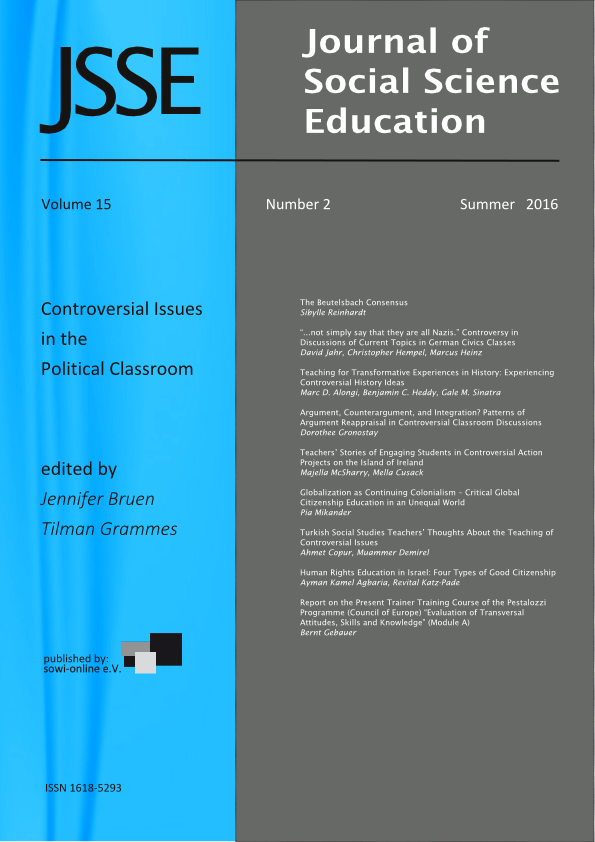 Downloads
License
Copyright (c) 2016 JSSE - Journal of Social Science Education
This work is licensed under a Creative Commons Attribution-ShareAlike 4.0 International License.