Normativity in Russian History Education: Political Patterns and National History Textbooks
Abstract
My current research concerns the politics in Russian History education. In this paper I discuss some of the issues raised by the study of national History textbooks. I analyze the normative implications of sentences and statements about the past and try to define contrary ideological assumptions. How do the authors construct the aim of historical education? In what kind of activities do the typical patterns of textbook questions and instructions try to engage pupils? How do the different Textbooks construct the political subject? The article aims to explore the media construction of political actions in Russian School History Textbooks.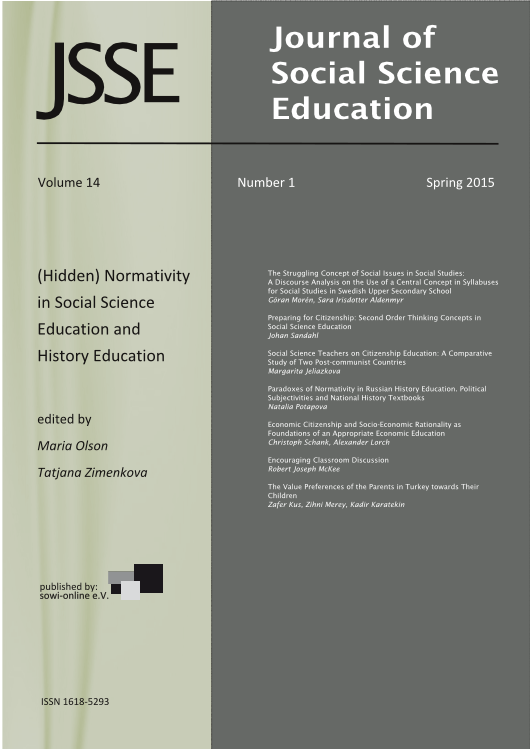 Downloads
How to Cite
Potapova, N. (2014). Normativity in Russian History Education: Political Patterns and National History Textbooks. JSSE - Journal of Social Science Education, 14(1), 47–55. https://doi.org/10.4119/jsse-734
License
Copyright (c) 2014 JSSE - Journal of Social Science Education
This work is licensed under a Creative Commons Attribution-ShareAlike 4.0 International License.