Economic models in German textbooks
An analysis of textbooks for teaching economics in upper secondary school
Keywords:
Economic models, economic education, economic textbooks, upper secondary school, philosophy of economic models and modelling
Abstract
Using economic models in class should be accompanied by a reflection on the models.
The embedding of economic models in textbooks for upper secondary school varies greatly.
Most textbooks do not present the assumptions of economic models in a comprehensive way.
The majority of textbooks hardly include the use of models as analytical tools.
Central aspects of model reflection are not addressed in many textbooks.
Purpose: The study investigated how economic models are presented in textbooks for upper secondary school in Germany, and which forms of engagement are initiated by tasks related to the models.
Design/methodology/approach: The available textbooks for teaching economics in upper secondary school in Germany (n=47) were examined using a deductive qualitative content analysis according to Mayring (2015). The category scheme was developed on the basis of a target content concept for thinking in economic models in class. 
Findings: On the one hand, central economic models are discussed in many textbooks. On the other hand, there are gaps in the presentations and tasks on models in many textbooks. This is especially true for the use of models as analytical tools, but also for model reflection.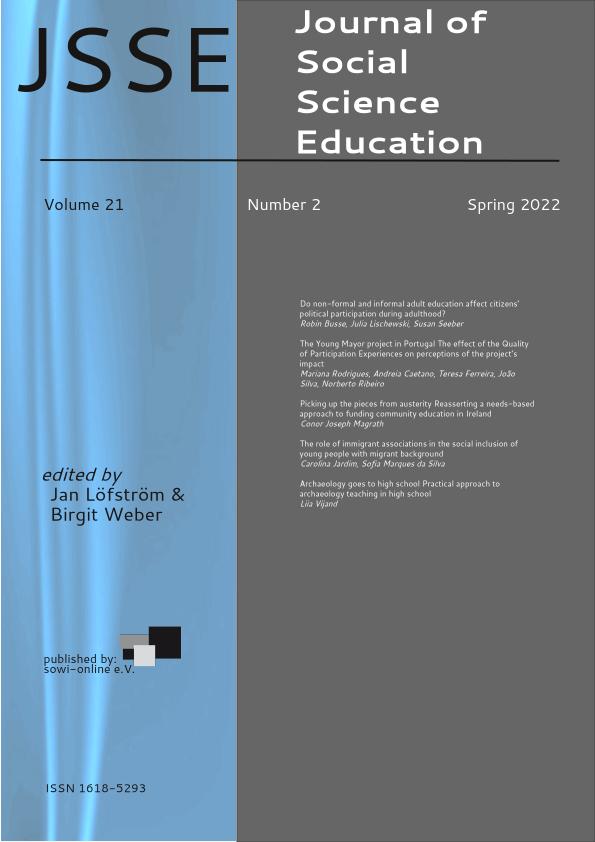 Downloads
Section
Special Topic Articles
License
Copyright (c) 2022 JSSE - Journal of Social Science Education
This work is licensed under a Creative Commons Attribution-ShareAlike 4.0 International License.