Reproduction, deconstruction, imagination
On three possible modi operandi of economic education
Keywords:
Economic education, education, institutions of thought and practice, pluralism, neoliberalism, educational philosophy
Abstract
Purpose: Current economic education is in urgent need of reform – both in terms of content and in terms of didactics. This paper aims at contributing to this reform by outlining possible directions economic education might take or combine in a purposeful way.
Design/methodology/approach:  This article considers economic thinking as interpretative institutions and identifies three possible types of handling these institutions in the context of economic education. All of the types are developed in a comparative analysis from existentialist educational philosophy and subsequently brought into dialogue with recent discourses and practices of economic education.
Findings: Whereas reproducing relies on a largely unconscious passing on of economic interpretation schemes, deconstructing them fosters their pejorative penetration. Imagining aims at the development of new interpretation schemes that allow for economic thinking and action in resonance with a tangible life-world. A possible interrelation of the three modi operandi is being outlined in the conclusion.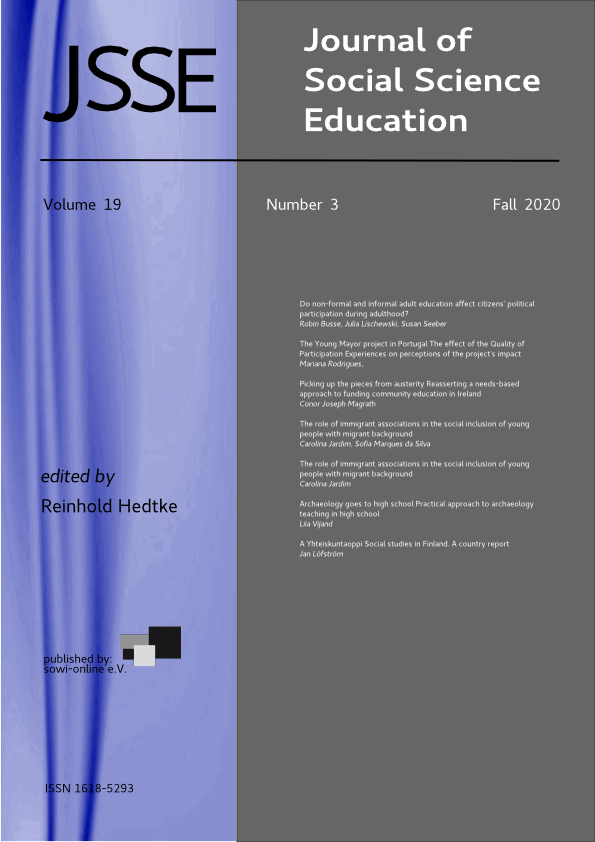 Downloads
License
Copyright (c) 2020 JSSE - Journal of Social Science Education
This work is licensed under a Creative Commons Attribution-ShareAlike 4.0 International License.