Maintaining Interest in Politics: 'Engagement First' in a U.S. High School Government Course
Abstract
Purpose: Increasing students' political interest has been a longstanding goal of civic education. One way to trigger students' interests in political issues is by engaging them first in an attention grabbing activity (i.e., assigning them to roles). Because it is important to examine not only how roles may trigger political interest, but also students' political interest afterwards, we asked: What happens to students' interest in political issues after engagement first?
Methodology: Drawing from Schwartz and Bransford's (1998) 'A Time for Telling', we conducted a case study of three students, who experienced 'engagement first' activities in a class, and report on their interests about political issues in one particular activity.
Findings: While role-play can help trigger students' political interest. Our findings show that for students to maintain political interest, they need follow-up opportunities to engage in meaningful activities around politics.
Research implications: Role assignment is a good way to trigger political interest, but productive disciplinary engagement can be coupled with engagement first to extent students' political interest.
Practical implications: Classroom activities that hope to support students' political interest may need to include both 'engagement first' and further scaffolds for students to engage productively with politics.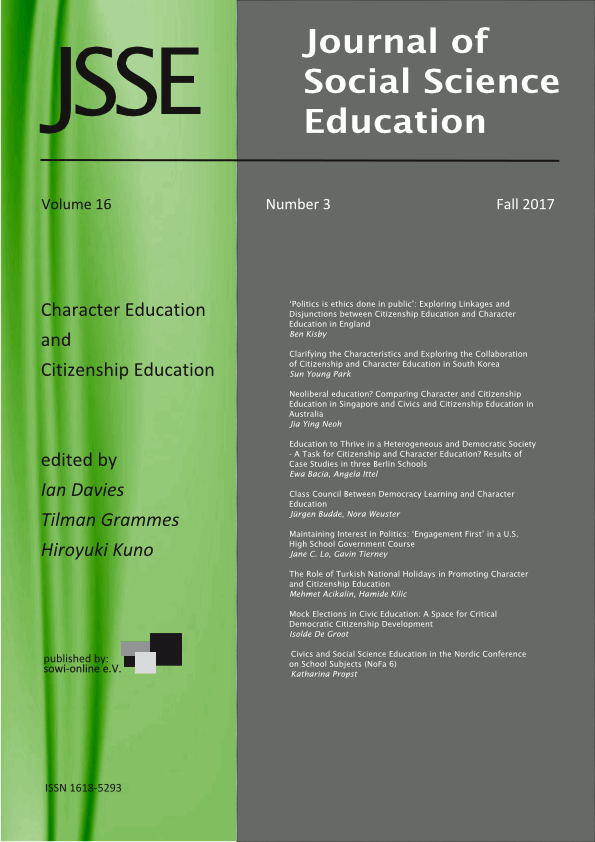 Downloads