Political Participation as Public Pedagogy – The Educational Situation in Young People's Political Conversations in Social Media
Erik Andersson

Maria Olson
Abstract
In this article we argue that young people's political participation in the social media can be considered 'public pedagogy'. The argument builds on a previous empirical analysis of a Swedish net community called Black Heart. Theoretically, the article is based on a particular notion of public pedagogy, education and Hannah Arendt's expressive agonism. The political participation that takes place in the net community builds up an educational situation that involves central characteristics: communication, community building, a strong content focus and content production, argumentation and rule following. These characteristics pave the way for young people's public voicing, experiencing, preferences and political interests that guide their everyday political life and learning – a phenomenon that we understand as a form of public pedagogy.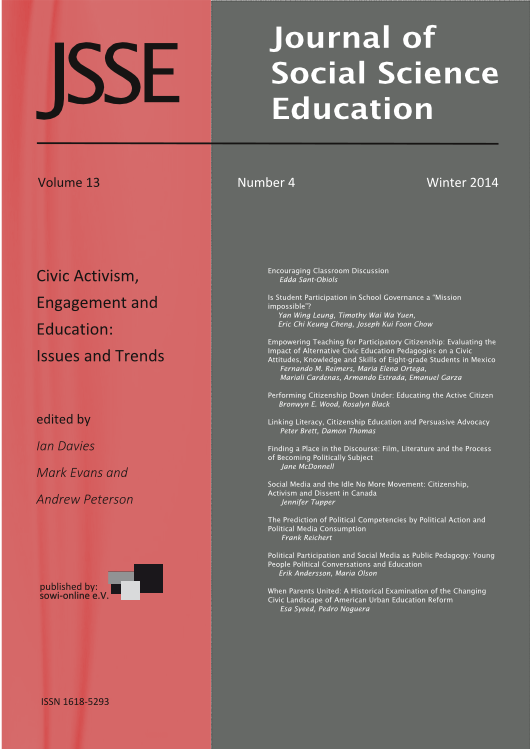 Section
Special Topic Articles
Copyright (c) 2014 JSSE - Journal of Social Science Education
This work is licensed under a Creative Commons Attribution-ShareAlike 4.0 International License.