The Prediction of Political Competencies by Political Action and Political Media Consumption
Abstract
Political competencies are often considered a precondition for political action; however, they are not independent of previous political participation, which may also include the frequency and the kind of political media consumption. My research aims at finding out the importance of participation in political activities in the past, as well as taking over civic responsibility in positions at school or university for cognitive political competencies. The focus is on structural political knowledge of the polity, symbolic political knowledge about political figures and actors, and political reasoning. The main hypothesis reads that the media primarily influence symbolic political knowledge, while structural political knowledge is mainly achieved by active political participation. The ability of political reasoning is assumed to be equally influenced by both, media consumption and political participation. By using a small, homogeneous sample of university students, these hypotheses are examined by taking into consideration socio-demographic control variables and political interest in statistical analyses and by considering differential effects of various political activities and different forms of political media consumption. The results are primarily discussed with respect to potential future research and by considering political education in modern societies.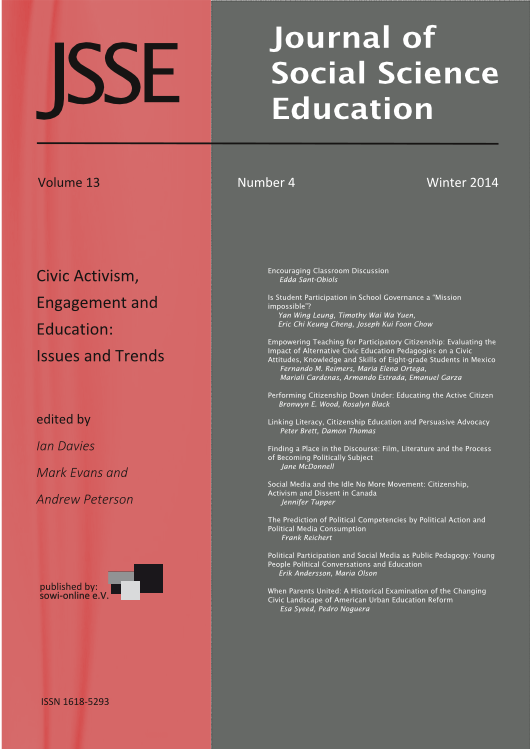 Section
Special Topic Articles
Copyright (c) 2014 JSSE - Journal of Social Science Education
This work is licensed under a Creative Commons Attribution-ShareAlike 4.0 International License.