Finding a Place in the Discourse: Film, Literature and the Process of Becoming Politically Subject
Abstract
This paper reports on the role of the narrative arts in young people's political subjectivity and democratic learning. Drawing on theoretical insights into the process of subjectification and the relationship between politics and aesthetics, the paper discusses a number of findings from an empirical research project carried out with young people in two arts contexts. Interpreting these in the light of a theoretical framework that privileges a performative understanding of subjectivity, the paper argues that narrative art forms such as literature, film and television play an important role in the ways young people construct and perform their political subjectivity, and that this is an important part of their overall democratic learning. The implications of this for democratic education are discussed and the paper concludes with the suggestion that we need to rethink political literacy, civic engagement and democratic learning in aesthetic and imaginative terms.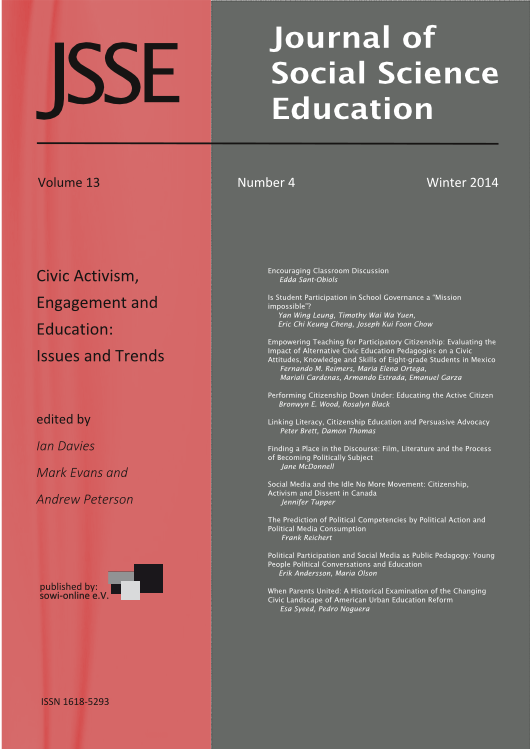 Section
Special Topic Articles
Copyright (c) 2014 JSSE - Journal of Social Science Education
This work is licensed under a Creative Commons Attribution-ShareAlike 4.0 International License.