Active Citizenship in University Education: Lessons Learnt in Times of Crisis
Yiouli Papadiamantaki

University of the Peloponnese Korinthos Greece
Abstract
Despite the fact that historically the university has been the par excellence locus for the discussion of public issues and the formation of citizens, current European Union education policies promote and foster citizenship in secondary education, while the civic dimension of higher education is less prominent. This paper presents the case study of a small peripheral Greek university, which provides for the teaching of citizenship, through a dedicated taught module.  According to the analysis a strategy of exposure to current problems, heightened due to the crisis in Greece, has affected students' behaviour and their understanding of the concept of "active citizenship" as promoted by European Union policy. Finally implications are drawn for the prospect of promoting active citizenship through university education.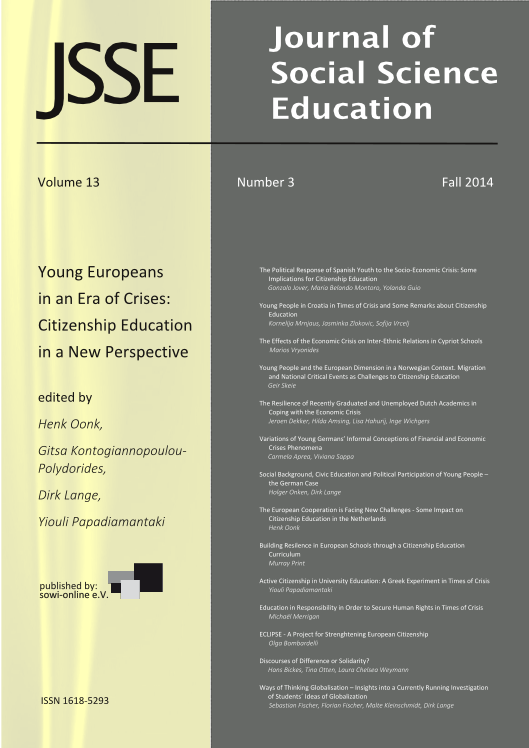 Section
Special Topic Articles
Copyright (c) 2014 JSSE - Journal of Social Science Education
This work is licensed under a Creative Commons Attribution-ShareAlike 4.0 International License.