Can Resilience be built Through a Citizenship Education Curriculum?
Abstract
The global financial crisis has impacted upon the way of life of young Europeans with great severity. Across most European countries youth unemployment has remained stubbornly high for many years, compounding the effects of the crisis on the social and psychological well-being of young people. Given that crises are highly likely to occur in the future are there ways to help prepare young people to build resilience to meet an unpredictable future? For a long-term approach to building youth resilience the role of the school is highly significant. Consequently this article asks - what are the elements in a school curriculum that can build resilience for times of crisis? The article explores the case of the Australian Curriculum: Civics and Citizenship as a possible approach to building resilience amongst school students. The curriculum identifies knowledge, skills and values that students may acquire through this curriculum that build resilience.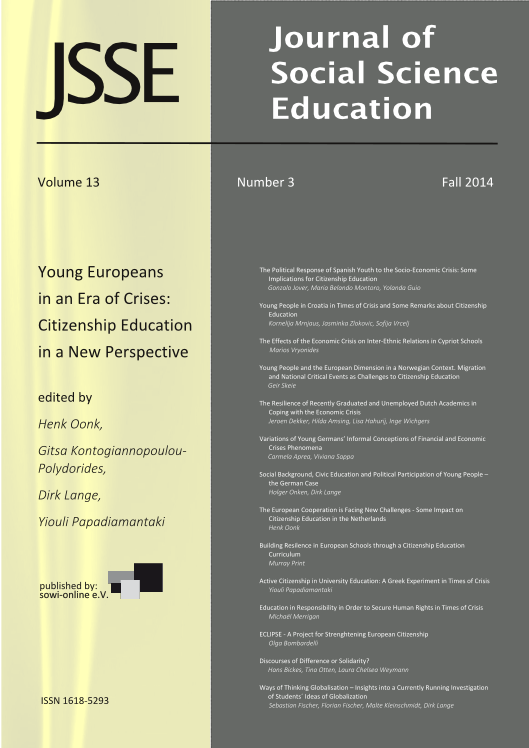 Section
Special Topic Articles
Copyright (c) 2014 JSSE - Journal of Social Science Education
This work is licensed under a Creative Commons Attribution-ShareAlike 4.0 International License.