Symbols of Citizenship Education in Schools: A Pictoral Analysis
Tilman Grammes

University of Hamburg, Germany
Abstract
This gallery is designed to simulate a walk through a school building regarded to symbols, moments and rituals of formal and informal citizenship education as it might appear to a pupil/student/teacher during the course of a normal school day. The five contributions from Japan, Poland, Luxemburg/Germany, Germany and Denmark document examples from the actual citizenship studies curriculum.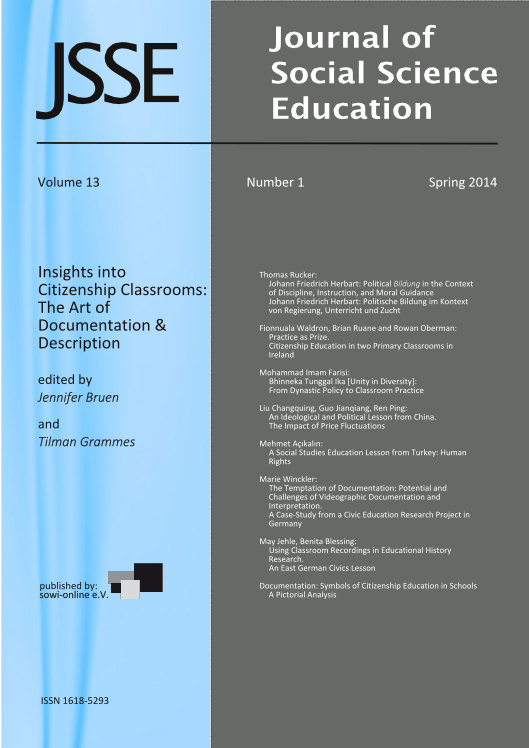 Copyright (c) 2014 JSSE - Journal of Social Science Education
This work is licensed under a Creative Commons Attribution-ShareAlike 4.0 International License.