Romania: Continuity and innovation in the civics and social education curriculum
Keywords:
Civic Education, Social Education, Education for democratic citizenship, Intercultural education, Competence-based curriculum development
Abstract
Purpose: The paper maps recent developments in civics and social education in primary and lower secondary Romanian education systems, pointing to significant curriculum changes, within the broader competence-based curriculum reform. The analysis aims also to formulate policy recommendations, based on identified challenges.
Design/methodology/approach: The methodology uses documentary analysis of curriculum and thematic studies, relevant for the policy reforms and practice conceptualisations in civics/social education.
Research limitations/implications: The main findings document the important step forward in promoting civics competencies in Romanian primary education, and social competencies in the lower secondary curriculum. Various challenges affecting the effective implementation of these changes are identified, both at system and school-level.
Practical implications: Focus on formal written and taught curriculum. As curriculum reform in upper secondary education is ongoing, the analysis is limited to primary and lower secondary education.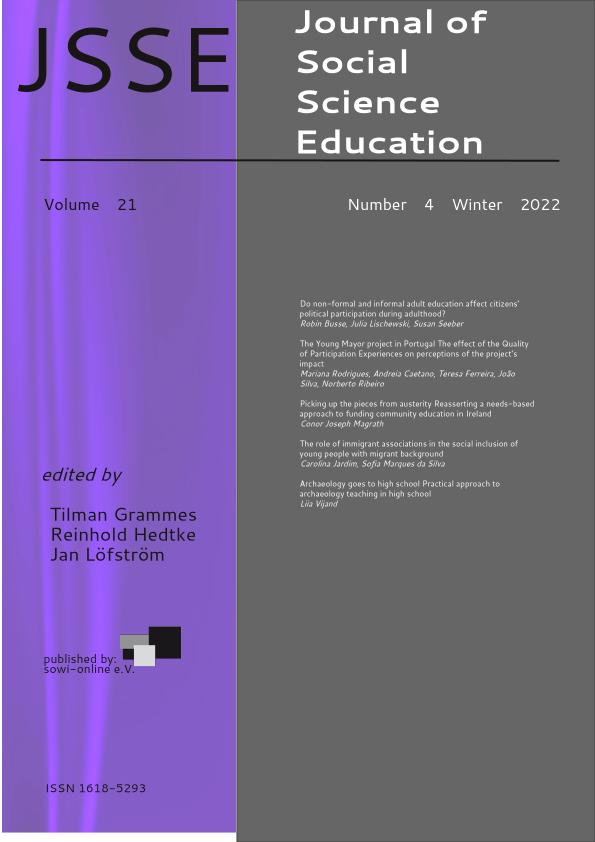 Downloads
License
Copyright (c) 1970 JSSE - Journal of Social Science Education
This work is licensed under a Creative Commons Attribution-ShareAlike 4.0 International License.