Teacher training for social sciences education and a democratic citizenship in a postconflict society: The case of the Basque Country
Date of publication: 07/21/2023
Keywords:
human rights and peace education, victims´ testimonies, memory and history, Basque Country, democratic citizenship
Abstract
Highlights:
Adi-Adian is an initiative of human rights and peace education implemented at the schools of the Basque Country and related to the experience of victims of political violence
This Adi-Adian initiative has been applied at Teacher Training School upon future teachers of Primary School
The testimony of victims has proven to be effective at rising the empathy and the comprehension of other point of views
Purpose: The Basque Country has been suffering political conflict and human rights´ violation for decades, tearing the social fabric. Human rights and peace education carried out through the testimony of the victims and their memory about this recent violent past can play an essential role in reestablishing the social understanding. This article aims to make known the experience of Adi-Adian initiative developed with the victims of the politic violence in the Teacher Training School of the University of Basque Country and asses its effectiveness in terms of critical thinking and empathy.
Design/methodology/approach: This research is based on group discussion and personal surveys focused on students´ feedback as a suitable method to analyze the way of thinking of students, their feelings and opinions about the violence.
Findings: The results indicate that these initiatives implemented at school might be suitable to achieve the goals of human rights and peace education and deepen on democratic citizenship.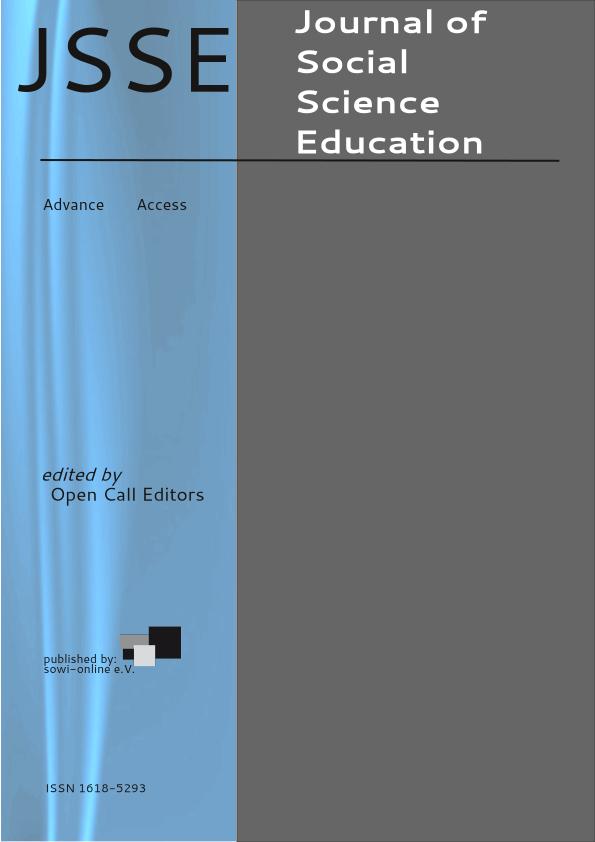 Downloads
How to Cite
Saenz del Castillo Velasco, A., Arregi-Orue, J. I., Agirreazkuenaga Onaidia, L., & Longarte Arriola, J. J. (2023). Teacher training for social sciences education and a democratic citizenship in a postconflict society: The case of the Basque Country: Date of publication: 07/21/2023. JSSE - Journal of Social Science Education, 22. https://doi.org/10.11576/jsse-4819
License
Copyright (c) 2023 JSSE - Journal of Social Science Education
This work is licensed under a Creative Commons Attribution-ShareAlike 4.0 International License.