Political education of young children
Teacher descriptions of social studies teaching for children in 1st- 4th grade in the norwegian primary school
Keywords:
political education, pre-political, citizenship, Norway, primary education, social studies
Abstract
Teachers emphasise political aspects of the initial social studies education despite not being asked about them directly.
Teachers seems to focus on building a foundation for thinking and acting politically
Purpose: This study investigated the political aspects of 1st- to 4th-grade social studies education in Norwegian primary schools through qualitative interviews with 30 social studies teachers. The research examined how and to what extent politics is in focus in initial social studies education using the pre-political perspective as a theoretical starting point.
Findings: The political sphere is, to a large extent, focused on initial social studies education, in the form of either political actions or preparation – e.g. building a foundation on which pupils can think and act politically. Despite the fact that not all aspects of the political are equally emphasised in initial social studies education and often seem to tend towards harmony and common agreement, pupils have the potential to be politically orientated or socialised in initial social studies education.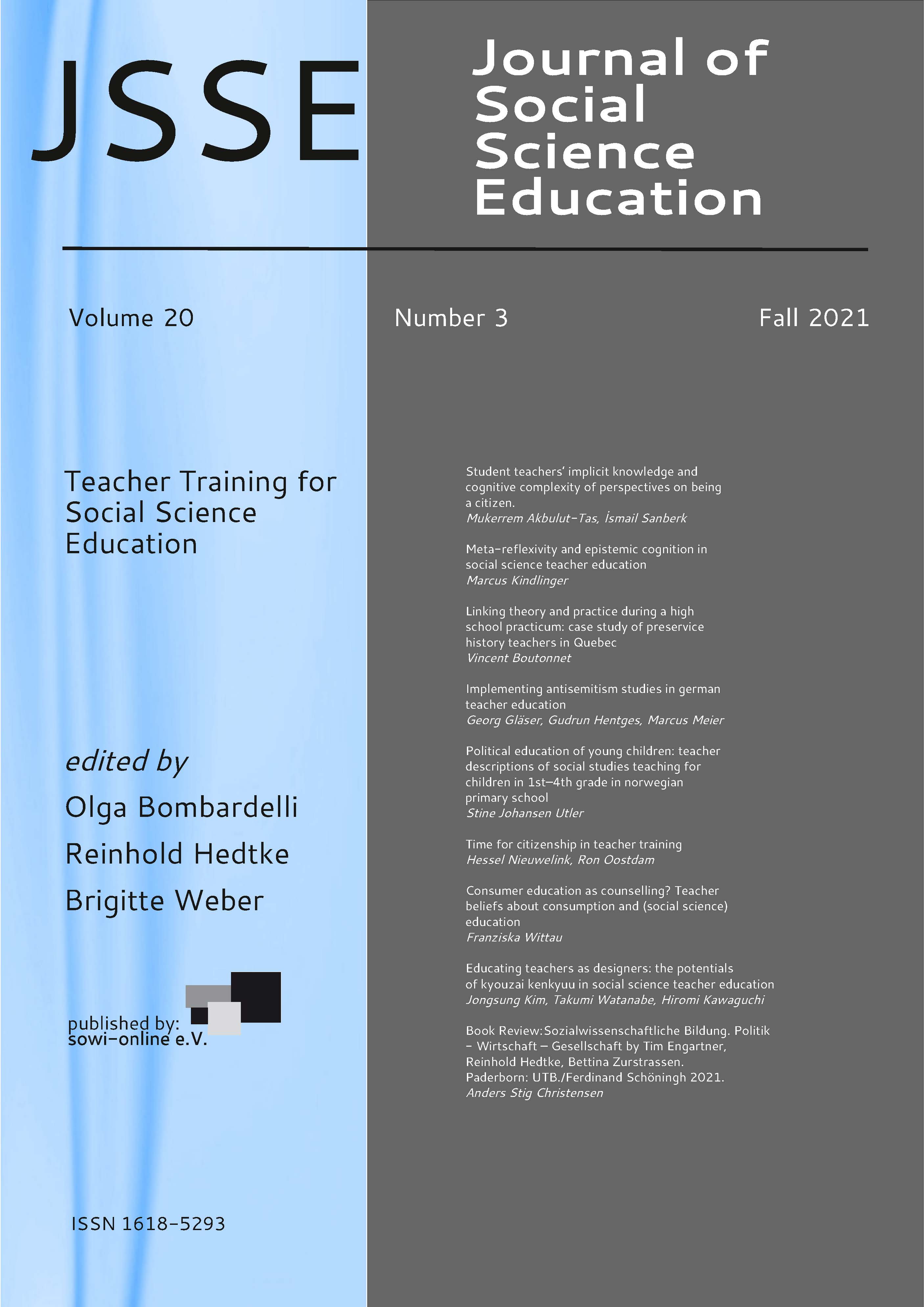 Downloads
Section
Special Topic Articles
License
Copyright (c) 2021 JSSE - Journal of Social Science Education
This work is licensed under a Creative Commons Attribution-ShareAlike 4.0 International License.