Teaching about migration
Teachers' didactical choices when connecting specialized knowledge to pupils' previous knowledge
Keywords:
Migration, Teaching, Didactical choice, Social studies, Knowledge
Abstract
Content and pupils are important starting points when teaching migration. 
Our findings expand the discussion of teachers' choices, pupils, and specialized knowledge. 
Teachers' reflections on didactical choices and pupils' previous knowledge are provided.
Cases, pictures, stories, and affective dimensions could be useful when explaining migration.
Continuous education in migration and collaborative platforms in social studies are needed.
Purpose: This article contributes to the discussion of teaching migration in upper primary school by examining teachers' didactical choices concerning specialized knowledge and pupils' previous knowledge. 
Design/methodology/approach: The approach is practice-based design research, in which meetings with teachers and focus group interviews with ten-to-twelve-year-old pupils are analysed in relation to educational practice and exemplary teaching. 
Findings: Teachers expanded concept of migration developed through discussions of specialized knowledge in relation to pupils' previous knowledge contributes to a more qualified migration education. Migration can be taught from a perspective or in thematic interdisciplinary projects. Migration biographies as well as using stories, pictures, and affective dimensions, can make the abstract concepts become concrete when reconstruction of migration in teaching.
Practical implications: This addresses issues of continuous education in social studies for teachers and the need for collaborative platforms.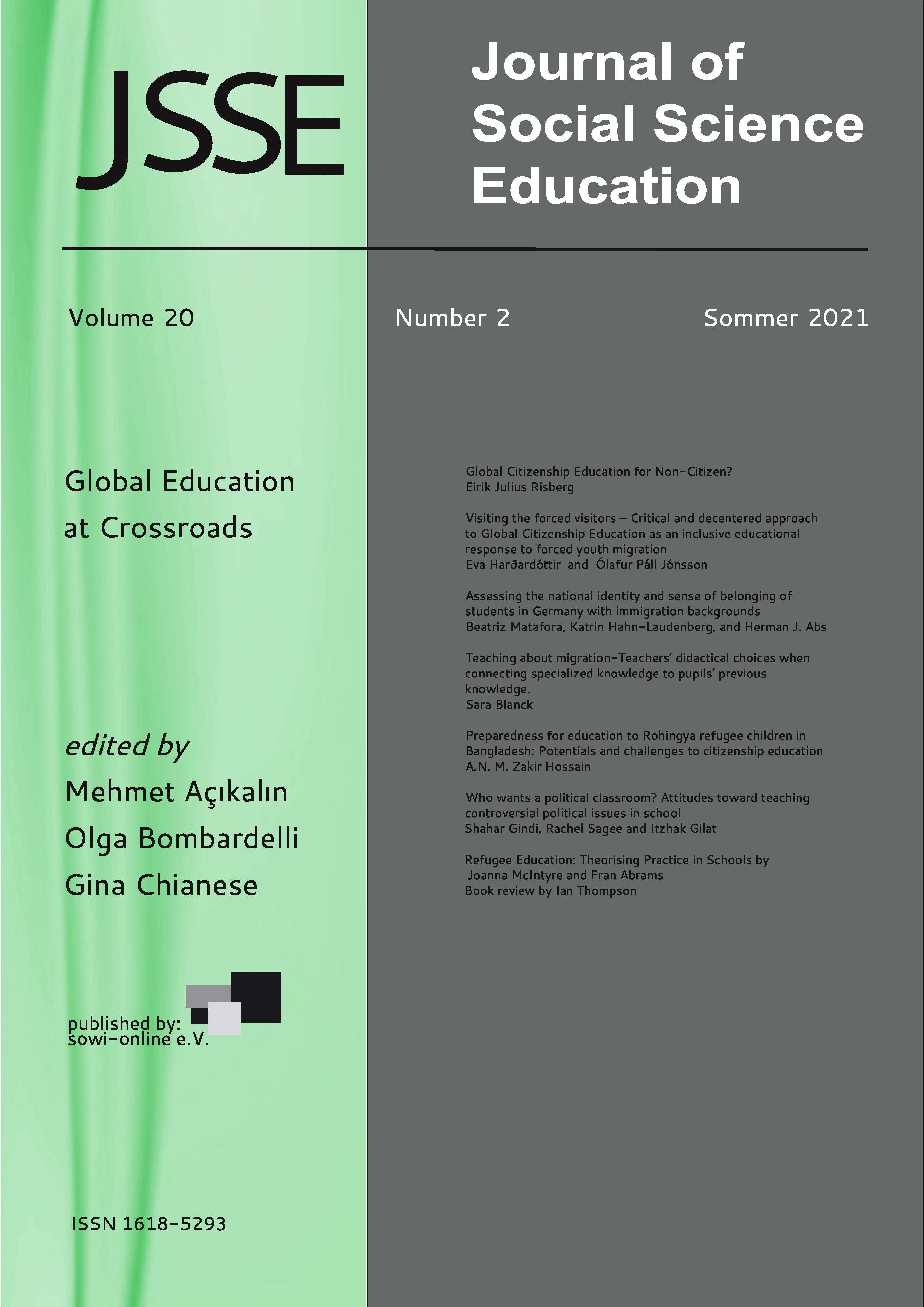 Downloads
Section
Special Topic Articles
License
Copyright (c) 2021 JSSE - Journal of Social Science Education
This work is licensed under a Creative Commons Attribution-ShareAlike 4.0 International License.